Dear community members,
We're excited to announce that we've passed 500,000 registered users!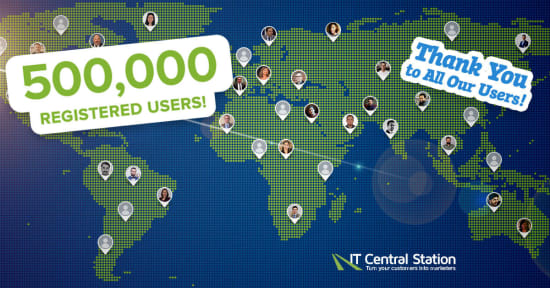 From humble beginnings in 2012, IT Central Station has grown to an active community of users who visit our site to read enterprise tech product reviews, ask and answer questions and compose articles.
We have always prided ourselves on the high quality of our content. Our users enjoy in-depth, authentic reviews and discussions from their peers. We've seen this first-hand: decision-makers from 95% of the Fortune 500 visiting IT Central Station to consult reviews and community-based content during their buying process.
The success of IT Central Station is because of each and every one of you. Thank you for your willingness to help your peers by providing quality reviews, sharing your experience, and actively participating in our community!

Thanks,
Russell Rothstein,
CEO and Co-Founder